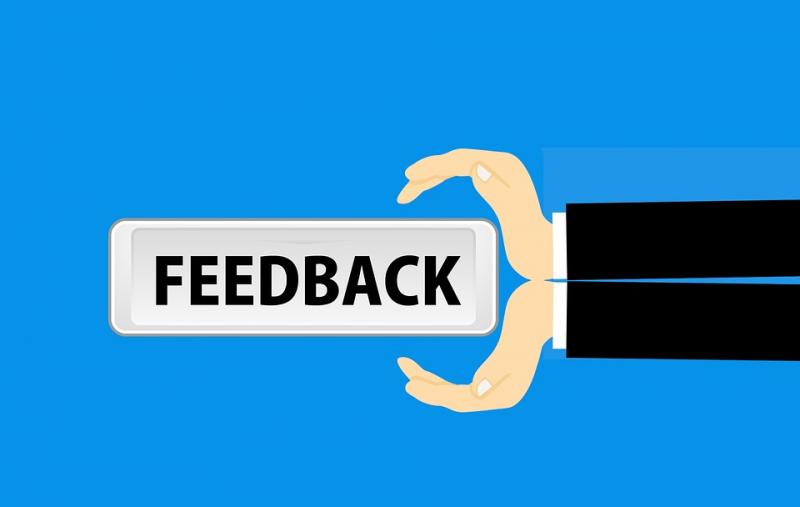 It is crucial to keep your customers satisfied and happy in business because if your customers are satisfied with the services and products you offer, you can benefit from them. Without good feedback from the customer, you cannot reach your business goals and aims. So try hard to keep your customer happy because a happy customer becomes loyal to your business.
Customers are the only ones who can promote your business and become loyal to your business. They can recommend your brand to their frends and family. Making your customer happy is very important.
---
Also read:
How to Be a Successful Sales Leader
Sales Boosting Strategies 2021
---
Following are some ways you can adopt and make your customers happy and satisfied:
1. Encourage Feedback
Feedback is essential for all the online businesses and websites because companies with good feedbacks have high ratings. People are mostly convinced to choose them for purchasing goods and services from them. Feedback plays a vital role in online marketing and business. Encourage your consumers to provide positive feedback so that you may understand how your customers view you, what they think about your firm, and how they felt about using your services. Why do you need feedback? You may use it to make improvements to the services that customers want more of.
2. Avoid Misconceptions
Misconceptions cause serious problems, so avoid misinterpretations and misunderstandings. Make clear communication with your customers to keep them happy. Reply to every email and every customer with goodwill. In case of any misunderstanding, you can resolve the issue in a friendly without using harsh words.
3. Keep in Touch with Your Customers
You can engage with your customers so that they remember your brand and continue to buy from you. You may send them email alerts about deals and discounts. Avoid making personal phone calls to each client since the people find it annoying and it also creates a negative picture of your brand in the eyes of your consumers.
4. Show Care for your Customers 
Show your customers that you care for them. Feedback is vital for you. You provide the goods and services which are beneficial for them. Give them a reminder so that they see you care for them.
---
Read more: Outsourcing Sales
---
5. Be Unique
The business can discover numerous competing choices and another marketplace, so make sure that a consumer remembers you and wants to be a part of your organization as a future customer. Show them that you are unique and different from the other sellers.
With time, introduce new ideas and improve services. Changing your services frequently will impress the customers.
6. Keep Your Promises
Ensure that you offer the goods and services in the same condition as shown in the photos and that you provide them with quality materials and items. To keep your customers happy, you should keep your promises.
7. Send them a Thank You Message
When customers buy your goods and services, in return you should send them a thank you message that reminds them of your company and leaves a good impact on them. In this email, you can also convince them to give you good feedback.