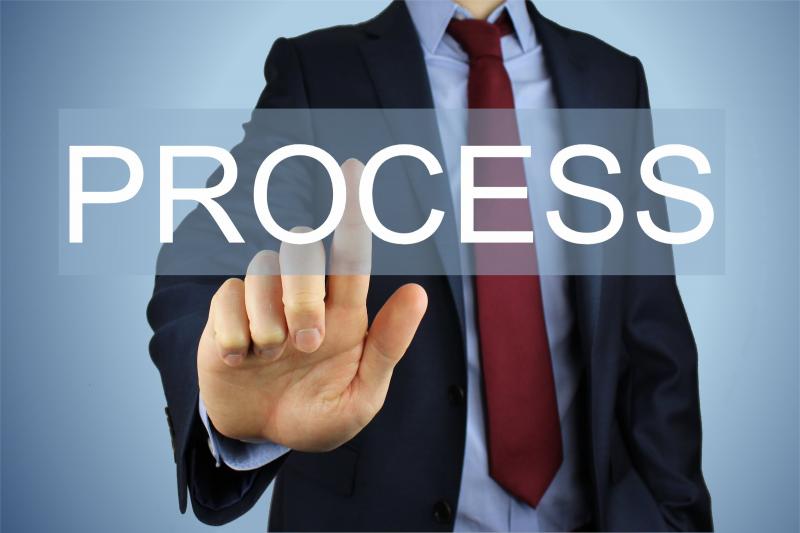 Business process management is a domain in which people apply various methods to discover, analyze, optimize, improve and automate business processes. Business process management helps the organization to perform business functions according to the customers' needs and wants. Business process management can assist in determining how to deploy monitors and other business resources.
Process management is necessary for both small and large businesses because business process management is important to carry out any business successfully. It analyses the current situation and identifies the areas that need to improve and creates a more efficient and effective organization. It is essential to analyze the weak points of the organization and make recommendations to improve it.
The primary aim of business process management is to carry out repetitive and continuing activities in predictable process management.
Five Steps Lifecycle of BPM
Step 1: Design
The majority of the procedures included in the design are for data collection and processing. Create a form and identity that can simply carry out all of the activities in a process.  In process design, you define the processes you want to automate and document the procedures, activities, people, and choices required to achieve the intended outcome.
Step 2: Model 
Use the graphic layout to represent your procedure. Check all the deadlines and conditions used to represent the sequence of events and data flow from your processes. Business process modeling is used to carry out the current process and design the future based on it.
Step 3: Execute
Execute the process by testing it on a small group of people first and then apply it to the larger community. Check on the restricted access to sensitive information and details.
Step 4: Monitor
This is a crucial step to keep an eye on all the running processes in an organization. To use the right metrics to identify the processes and their efficiencies and locate obstructions is an important part of business process management.
Step 5: Optimize
After monitoring, you can also make some modifications required to change the workflow to make them more flexible and efficient.
Types of Business Process Management
There are three basic types of business process management.
1. Integration-centric
This type deals with current system operations like as HRMS, CRM, ERP, and so on that are carried out without the involvement of humans. A variety of connections and API access are available for business process management systems, allowing them to construct fast-moving processes.
2. Document-centric
Another form of business process management is document-centric, which is useful for when a document is required. It allows you to route formatting, verifying, and signing documents as a task goes through.
3. Human-centric
Human-centric is a process that only humans can carry out; these include approvals and the task formed by the individuals. In this case, the utilization of a nice user interface, convenient notifications, and a rapid tracking procedure is also used.
Conclusion
The business management process has three stages of cycle: design, monitor, and optimize. People's conduct, all the systems functioning in the organization's information, and many things to generate the business results and outcomes, supporting the company plans, are all examples of business processes.