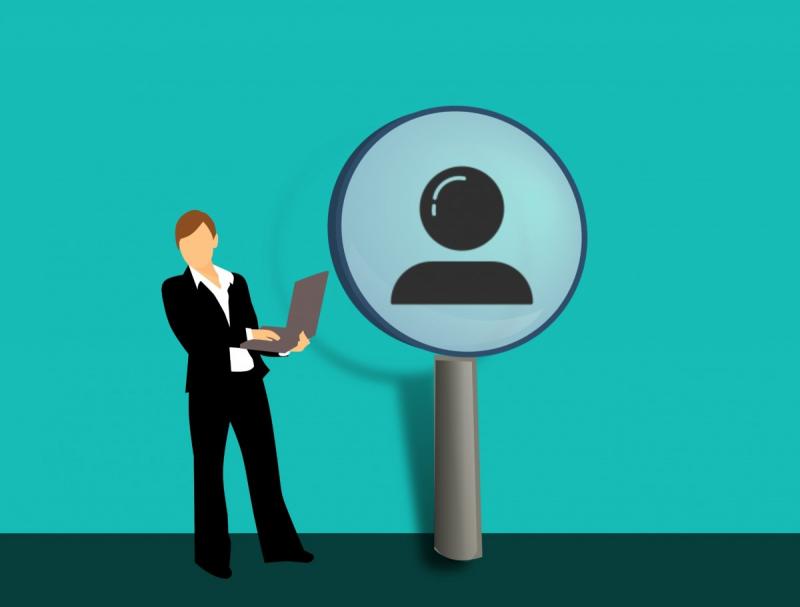 Green Human Resource Management (GHRM) is defined as a set of policies, practices, and systems to create an environmentally sensitive, resource-efficient, and socially responsible workplace and organization as a whole. This can motivate the green behavior of the company's employees, the growing role of sustainable development and, above all, its environmental aspect in developing a competitive edge of a modern company leads to the popularity of incorporating ecological practices into human resource policy.
---
Read Also: Sustainable HRM Practices
---
Why is Green Human Resource Management Important?
Stabilization strategies are increasing in thousands of companies today in response to the challenges and disasters of climate change and threats they bring into our world. In a fundamentally capitalist world, there is no denying the importance of the fact that companies are fighting to stop global temperatures from rising by 1.5 degrees Celsius by the end of this century. While senior management assistance is essential in putting a company's sustainability management into practice, so is the strategic positioning of HR leaders by HR leaders.
Green Human Resource Management Practices and Policies
1. Recruitment and job design
Green Human Resource Management begins with hiring new employees and other departments before preparing a job description (JD) for newcomers. There must be JDs who highlight work related to environmental protection or highlight job advertisements to meet the company's social and ecological concerns.
2. Methods of Selection
After the first screening of the CV, HR will ensure that the next step in the selection process is to assess the green behavior of the candidates. A simple question about climate change or group dynamics during an interview that links a business issue to sustainability issues are two easy ways to understand someone's degree of environmental awareness. Finally, each candidate can be given a green score and included in the score's overall spreadsheet, which will ultimately rank the top candidates.
3. HR Operations and Boarding Process
Technology allows companies to be paperless, and for HR, it can make a good start with newcomers. Online portals and folders can store employee documents such as offer letters, certificates, CVs, or letters of recommendation. Most CVs are sent online these days without the need to print. It can also be used with information about existing employees' health insurance or car contracts, salaries, or other benefits.
---
Read Also: Key functions of Business Operations
---
When newcomers arrive at the office for the first time, induction programs should be designed to facilitate the integration of these new employees with the company's green awareness culture. Thus, in addition to presenting the company, its history, culture, departments, and so on, these programs should also highlight its concerns about its environmental issues and green initiatives.
4. Learning and development
Learning and development is an exercise focused on developing employees' skills, knowledge, and attitudes. The green training and development goals are:
Through periodic newsletters or briefings with environmental organizations - they are raising awareness of current environmental issues worldwide. 
Provide maximum employee awareness of working methods that allow for waste reduction, energy, and resource-saving e.g., Recycling, turning off lights or turning off laptops. 
Educate more operational employees and business decision-makers about companies' compliance with value chains that allow for waste reduction, energy and resource savings - such as applying for a waste of the circular economy or energy reconsider resources.
Encouraging workers to find opportunities to help their companies become more sustainable.
Overall, advancing the environmental protection mentality on a company's workforce requires that it works consciously today and be vigilant for more sustainability opportunities in the future.
5. Compensation and Reward Management
The management of green compensation and rewards is to recognize employees' participation in the establishment of a permanent company. It is a testament to employee success in environmental performance assessment and the fact that a company's strategic sustainability goals are being reflected from top to bottom, at least to some extent.
6. Employee Relationships and Ways to go Green
To help build a sustainable company, it is essential to promote 'environmental businesses' that value the organization's products and services through the efficient use of existing financial, human, and natural resources. This often means encouraging employees to participate in and participate in the company's social and environmental initiatives.
Benefits of Green Human Resource Management
This helps retain employees and reduces wage turnover.
This improves the company's brand reputation in the market and could potentially increase sales.
It has improved the quality of the organization as a whole, both internally and externally.
This improves stakeholder engagement.
This reduces the company's overall costs because it is more efficient in energy, water, and raw material usage.
It provides a competitive advantage to companies in the industry as well as in the market.