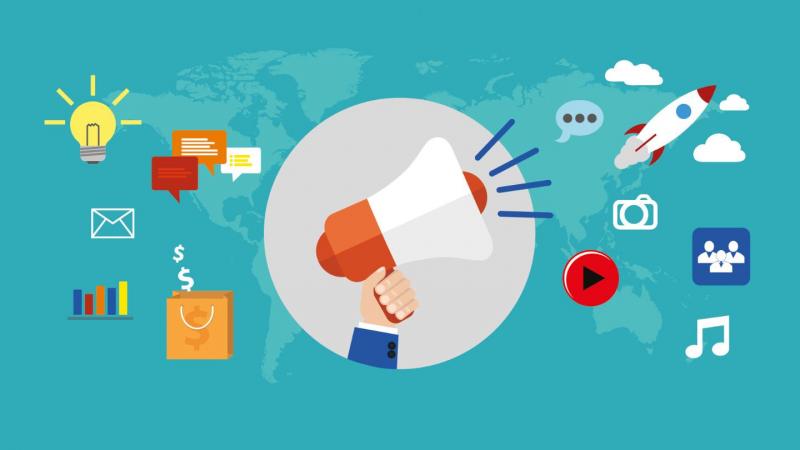 Remarketing is an effective way to engage with former users of your products and services. They send them advertisements so that they can search for you on Google. It can enhance your brand's recognition and sales by automatically increasing your SEO ranking.
You can easily encourage your previous users by providing discounts and sales offers to them.
There are several more accessible marketing strategies that show the ad to customers and encourage them to visit their website or use their app. These ads also offer certain extra services to their former users and visitors, which attracts clients.
Types of Remarketing
Following are the types of remarketing campaigns:
Dynamic remarketing
Standard remarketing
Email remarketing
Video remarketing
Remarketing for search ads
1. Dynamic Remarketing
Dynamic remarketing is a type of remarketing which includes visitor ads, and it mostly depends upon how they browse your page.
Active remarketing consists of the message created only for the visitor who views the ad and increases the chances to revisit your website or web page. In dynamic marketing, you may invite your visitors to download a guide, attend a webinar, or learn more about your services.
2. Standard Remarketing
Standard remarketing includes displaying ads to the previous visitors of your website or page as their navigate using different websites and Google display network apps. Standard remarketing also targets the visitors who use search engines such as Google to search the terms of the products you offer.
3. Video Remarketing
In video remarketing, you offer the videos to the former visitors who have recently seen your videos and are interested in them. You can display video remarketing ads on YouTube at the beginning and the end of the video. You can also display this video on the right side of the margin. Make your video attractive so that people watch all videos. Persuade them to visit your website after watching that video. This is one of the most effective methods of promoting your website.
4. Email Remarketing
Email remarketing appears throughout the website to the user who opens an email on your behalf. It is one of the best methods to remind them about your brand to visit the website and purchase services from your brand.
Effectiveness of Remarketing
Remarketing campaigns are very effective and straightforward to build. You can interact with your people through Facebook pages, blogs, emails and also YouTube. Remarketing helps you show your brands to your customers. Even after being away from your website for some time, you should revisit your website and update your services. Remarketing campaigns enable you to target your audience with particular keywords and direct them to your website. You may also remind them via email, search engines, and other social media platforms.
Conclusion
Remarketing advertisements are useful for your company since they allow customers who are already happy with your services and goods to be readily persuaded by the advertising and purchase items from your brand. Remember to make attractive ads and completely describe the goods and services you provide to your customers. Provide them with the services in which they are interested.