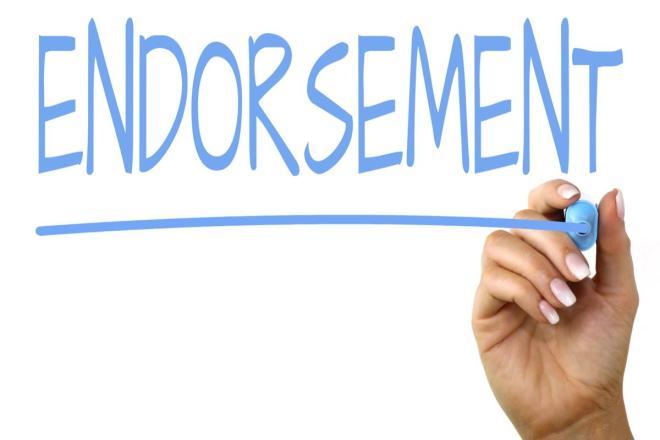 With celebrities promoting their products, brands can increase awareness and trust which are essentially changes in the purchasing and decision-making process. Consumers are more sympathetic to a brand if their product is promoted by a celebrity they admire. It's a simple psychological effect: people subconsciously think that buying a star promoted product by their favorite celebrity will make them imitate the celebrity, have similar desired traits and will facilitate attraction in life. They will associate celebrity success, beauty, athletic skills, etc., with a particular product.
Goldmine for Brands
Brands are increasingly taking advantage of the social media community of celebrities. Social media is a means for users, especially for the younger population, to get in touch with these celebrities. Sponsoring allows brands to plug a product into your social media accounts.
Celebrity endorsement is generally a viable option for brands to raise awareness, build credibility and promote products. About 14-19 percent of all commercials in the United States include celebrities whose products and brands are endorsed. They represent a number that is even higher in other markets. Nike alone is said to spend 47,475 million annually to get athletes to support their brand.
Market Watch reports that a general announcement by a brand signing a celebrity or athlete could lead to a slight increase in stock prices and an average increase of 4% in sales.
Celebrity verification can also be used as a marketing communication strategy by companies to build brand image. As a result, companies pay millions of dollars to get a celebrity to approve their product. 
Advantages of Celebrity Endorsement
1. Builds Reputation
People associate themselves with their favorite celebrity as they are usually trusted by their fans. If they use your product, it shows their fans that it is the product is trustworthy. Seeing celebrities associate your name with a product also reassures consumers of the quality of your product. Stars run the risk of damaging their reputation if they endorse a product that lacks quality.
2. Highlights your Brand
Using celebrities to represent you helps your brand stand out from the crowd. This can improve ad recall, allowing users to remember your ad and ensure that your brand is associated with their favorite celebrity.
3. Opens New Markets
Choosing the right celebrity can open your brand to new markets. For example, when Nike primarily wanted to expand they partnered with Michael Jordan.
Disadvantages of Celebrity Endorsement
1. Change Pictures
Celebrities make mistakes and when they do, they can influence the brands they support. In 2009, Tiger Woods' public image plummeted after his infidelity with several women, including a pornographic actress. General Motors, Gillette, Accenture, and Gatward dropped him to avoid a negative impression. 
2. They Cover Up Your Brand
If a celebrity is too big, their popularity can immediately overshadow your brand. If the ad focuses too much on celebrities, it can erase the brand identity in consumers' minds. It can also be a problem if a celebrity is endorsing more than one product at a time because they can see stars and associate them with another brand.
3. Verification is Expensive
This may sound obvious, but it usually costs a lot of money to get celebrity credentials. Pepsi decides that when it signs complete millions for 10-year endorsement agreement with a celebrity, it's worth the price, but if you're not a multi-billion dollar company it's not the right strategy for you.