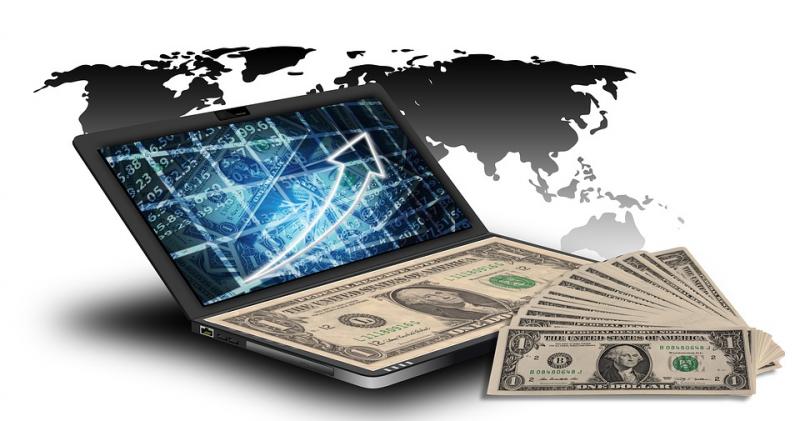 Online banking is also known as internet banking or web banking. This electronic payment system enables the customers and clients of the bank as well as other financial institutions to conduct a range of financial transactions through the internet.
Online banking offers users several facilities for paying bills, transfers deposits and much more. Online banking is a convenient method. This feature is utilized by many people.
---
Also read:
COVID-19 Tribulations: A Global Financial Setback
---
Pros of Online Banking
Many people like this advancement of web services and mobile apps, which allow online banking. It is a tremendous advantage during the current pandemic. Many people avail these services, and many businesses rely on these benefits to meet their banking needs. You need to download the app on your smartphones and efficiently satisfy the following benefits, which are listed below:
1. Online Transfers
Online banking also provides a facility for the online transfer of payments from one account to another. You can transfer the money to your friends and the clients in the same and different cities and countries without any hassle. It is indeed one of the fastest money transfer methods and is way more convenient than sending cheques and waiting for clearance.
2. Online Bill Payments
One of the fantastic benefits of online banking is online bill payments which attracts many people. It allows users to quickly pay their bills while staying at home or office. It is convenient for people to pay their bills in hot and extremely cold weather. With the help of online bill payments, people can pay their bills before the due date.
3. Deposits Cheques
Online banking offers a facility of depositing cheques in just minutes. It saves you from standing in an extensive line and prevents wastage of your valuable time. Few banks provide clients with 24 hours services which is a great advantage, so the clients wouldn't have to deposit cheques within a specific time limit.
Cons of Online Banking
Many financial institutions operate to provide their finest facilities to people, but even then, there are some of issues faced in online banking.
1. Technological Issue
Technology is surely a boon for mankind but it can sometimes be a cause of many issues such as internet problems. Many countries face it because it is a standard error. In some cases, site maintenance also causes complications for the people. Sometimes clients' accounts are affected as well.
2. Privacy and Security Issues
Most of the financial institutions have strict security, but in a few cases, instead of security, they get hacks. If you want to prevent all these problems, you should go for the two-step authentication. Avoid opening any links since it is the standard hacking method used by hackers to hack accounts. Make sure you have a strong password that includes the symbols and numbers in it. Change your passwords at intervals. Avoid sharing your personal information with anyone. Also, secure your mobile app with an app lock. Avoid giving your phone to anyone. In case you have a financial manager, ensure that they are trustworthy.
---
Read more: Characteristics of Financial Management
---
3. Limited Services
Online banking provides limited services which can result into a few users having to go to the bank in person and then sign a few documents, which include loan and credit applications and a large number of cash deposits. But with the help of online services, you can easily sign-in quickly in the near future. Online banking provides the facility of upgrading and improving digital assets.