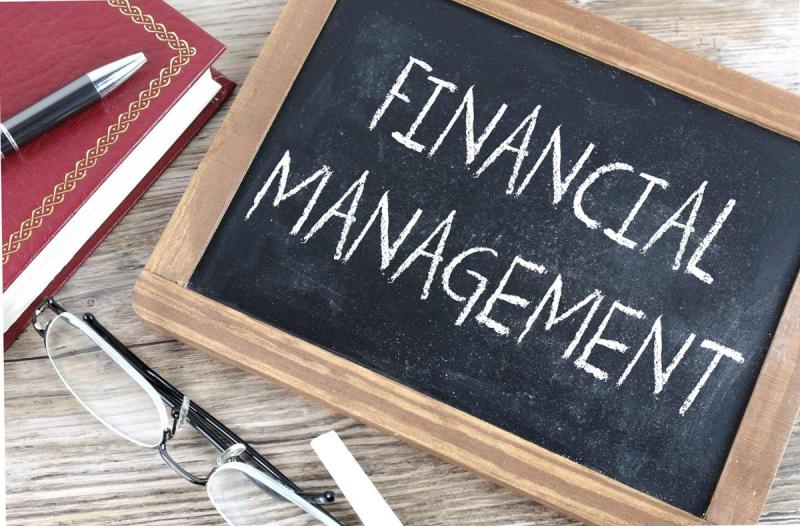 Financial management is a department in an organization that deals with planning, organizing, directing, and controlling financial undertakings in an institute. It plays an important part in managing financial problems and resolving them with a better solution. In a company, management looks for profitable costs, cash, and credit.
---
Also read:
Digital Money: Financial Revolution
4 Functions of a Financial Manager
---
Role of Finance Management in Business
Finance management is an essential component of every organization, whether it is a small business or a large corporation.
Departments are the backbone of every firm since their success is dependent on them and they are necessary to carry out all activities. Finance management plays an important role in efficiently planning the procurement of funds and utilizing these funds in the business. The finance manager ensures that a sufficient number of points are constantly accessible in the business from various sources.
Following are the characteristics of financial management in an organization.
1. Analytical Thinking
Financial management deals with financial problems and analyzes them deeply. Follow the trend of actual figures and ratio analysis.
2. Carry out Decisions
Financial managers take care of all decisions related to finances and make a report of it. The managers retain all those reports and make the managerial decisions properly according to the reports.
3. Continuous Process
Today, as the world is full of technology and management, the financial manager remains busy throughout the year to perform and fulfill his duties because even a small mistake may result in a loss for the firm and the organization's consumers.
4. Designs Capital Structure
It is the responsibility of the financial manager to make all the decisions regarding capital structure. A financial manager makes them according to the requirements of the organization. It is the financial manager's primary responsibility to determine the best promotion of equity and debt in the company's capital. A proper balance between debt and equity is very important because it will help the organization achieve its goals, which minimizes the overall cost of capital.
5. Check Financial Needs
Financial management is the process of determining an organization's financial requirements. A financial manager estimates the amount of points required for the business to function well, work in accordance with the organization's financial requirements for the present and future.
6. Manage the Working Capital
The primary objective of financial management is to keep a sufficient level of working capital in the firm. Capital is a sum of money invested in short-term assets such as cash inventory payments and other such items that are beneficial for meeting day-to-day costs.
7. Profit Maximization
Financial management aids in boosting a company's profit by increasing its efficiency. Managers and supervisors lead and manage all aspects of the business's finances, ensuring that all money is spent properly. The primary goal is to reduce operating costs and prevent wasting any resources in the firm.
---
Read more: Business Loan: A Financial Solution
---
Conclusion
The finance department is responsible for dealing with the finances of a business or an institute. Finance manager works on issues related to investment decisions, working capital decisions, financing decisions, dividend decisions, insurance liquidity, profit management, and many more.