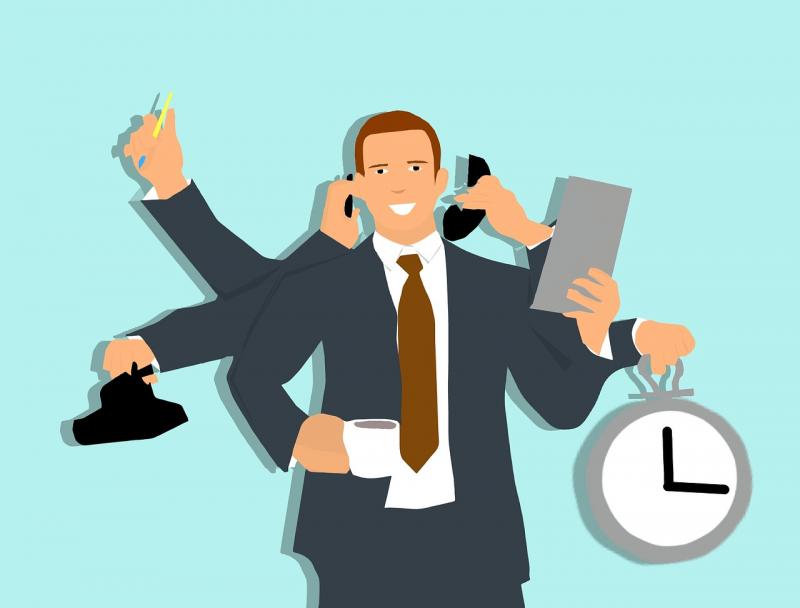 A manager is an essential person in an organization who controls, leads, organizes, and plans the functions in an organization.
Managers work to increase the efficiency and productivity of their employees' processes, projects, and organization. It is good luck when you have excellent managers and bosses. Employees who a good manager supervises are engaged in their work, which will increase productivity, and also all the members are happy with the work and the management team. It is beneficial to maintain a good environment in an organization. A good manager helps you in business-related tasks, which you may found pretty tricky.
---
Read also:
Green Human Resource Management
Tips for Successful Operations Management
---
Here are some things great managers do differently:
1. Getting to Know the Employees 
A good manager can supervise and manage the people. He knows about everyone in an organization and their work weaknesses and strengths. A good manager knows every person's needs and takes care of them. He promotes teamwork on different tasks and projects by making groups and assigning work.
2. Setting a Positive Tone
Sometimes people judge you based on how you treat them, so a manager needs to maintain a positive tone in an organization. Be polite to everyone and act as a leader. A manager's duty is to spread positivity in an organization in maintaining a suitable environment. It shows that all the employees are satisfied and work with responsibility.
3. Hiring Smart People
A great manager hires intelligent and perfect people in an organization that can work for the organization's betterment and has a temperament to work hard for an organization in the future. A manager should understand the importance of trust and be confident in their employee's ability to perform their job effectively. When treated well the employees are ready to go the extra mile to ensure every task is done properly. They hire the best possible candidate so that your organization automatically gets success. 
4. Keeping the Lines of Communication Flowing
Good communication is a basic need of an organization's success. A manager must communicate well with the people in an organization and the people outside the organization. He should choose employees who are confident and feel comfortable talking openly and honestly with everybody. The manager should maintain a comfortable environment so that others feel comfortable giving their opinions and honest feedback to him. 
5. Giving Credit where Credit is Due
A great manager can encourage the employees to feel valued and work harder for the organization. The voice of the employees is critical. He can enable them to work as a team or a group. Managers must motivate their people as research shows that the people who are happy and satisfied with their organization have less absenteeism and turnover.
6. Standing by their Team
A great manager always stands by their team. People who feel that the manager will back them up are more confident and booming. Great managers trust their people and do not portray their own mistakes as their employee's mistake. They make a cooperative environment and work together for the betterment of the company.
---
Read more: Employee Training: Maximizing Skill Level
---
Conclusion 
A manager is a leader of a company. He is walking talking representation of a company's culture. All the tasks are undertaken under his careful supervision. A manager maintains staff by recruiting, selecting, orienting, and training employees. He ensures the team that they are safe and secure. A manager develops personal growth opportunities in an organization.